Rebel XS Digital SLR (2762b003)
RAM Computer Memory Upgrade for Canon EOS Rebel XS Digital SLR (2762b003)
Here are guaranteed compatible memory upgrades for your Canon EOS Rebel XS Digital SLR (2762b003).
Upgrading your Canon EOS RAM will allow you to run your system more efficiently and increase your productivity.
Adding memory is the quickest and easiest way to improve the performance of your system and can be done in just a few minutes. Installing the highest capacity memory module in each memory socket will give you the greatest performance improvement.
Our technical support team is ready to help if you have any questions or problems.
Protect Your Investment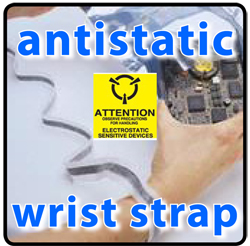 Don't forget to pick up a wrist strap
. An electro-static wrist guard is essential when working with electronic components such as RAM and other computer components. When used, a positive skin-to-ground contact is established, preventing remittance of electro-static discharge (ESD) and potentially damaging electronics.
System Information
System Type: Cameras
Total Memory Slots: 1
Maximum Memory: 32768
Standard Memory: 0
System Type: Camera
Module Type: Flash
Form Factor: SDHC
ECC:
Registered:
Why buy from ETC?
Lifetime warranty on all ETC Memory Upgrades
Free Shipping on all orders over $50 (*see details)
Unbeatable customer support
Toll-Free Technical Support
Selling Memory Since 1986