Shop By System
Shop By Type
ISO 9001:2008 Certified Company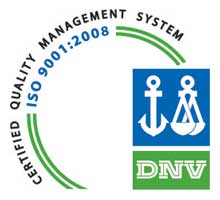 Edge Tech Corp is a leading supplier of DRAM and portable computing products, storage devices, and other experience-enhancing technology solutions. ETC received its ISO 9001:2000 certification from DNV Certification, Inc. in 1999 and has maintained its certification to current versions of the standard through the present.
"We've always known that we manufacture the highest quality products," stated Jeff Thompson, president and CEO of ETC, "and in an industry where quality is so important, we wanted another way to back up that claim. When you look across the technology industry, there's really not a more widely-respected quality standard than ISO 9001:2008."
ISO 9001:2008, the international quality standard accepted by the majority of the world, speaks to all quality-related activities in an organization and helps ensure customers' needs are met. Companies seek ISO 9001:2008 certification by accredited and independent third parties to focus on quality in order to gain a competitive edge and to access global markets.
ETC was founded in 1986 and has since grown to become one of the world's leading suppliers of memory upgrades and experience-enhancing technology solutions.